Black and navy has long been one of my favorite color combinations. Why it was ever considered a "faux pas" is beyond me! It is so much more exciting than an all black outfit, yet is still a very subtle combination. I know many people tend to drift towards the darker colors in the colder months, but avoid all black at all costs! It's just so BORING. Break it up with some navy! Such a small change can make a huge difference.
Here are some looks I've come across that I adore...
[A simple navy pencil skirt and a black sleeveless top - such an effortless yet gorgeous look]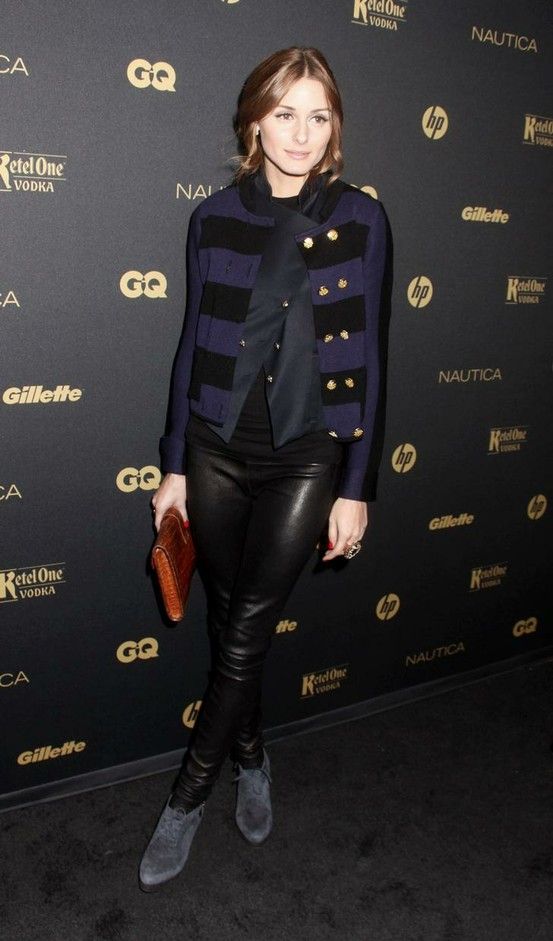 [I love the back and navy stripes, and those gold buttons add the perfect accent to this jacket]
Ready to give this color combo a try?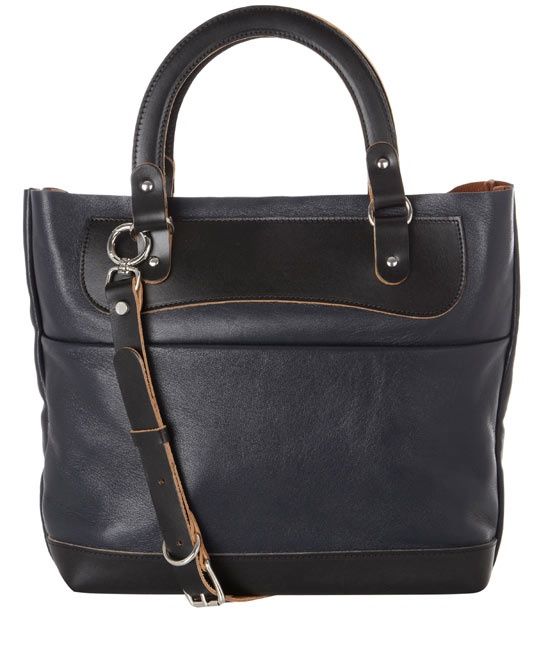 [Not ready to commit to an entire navy and black outfit? Try
this bag
]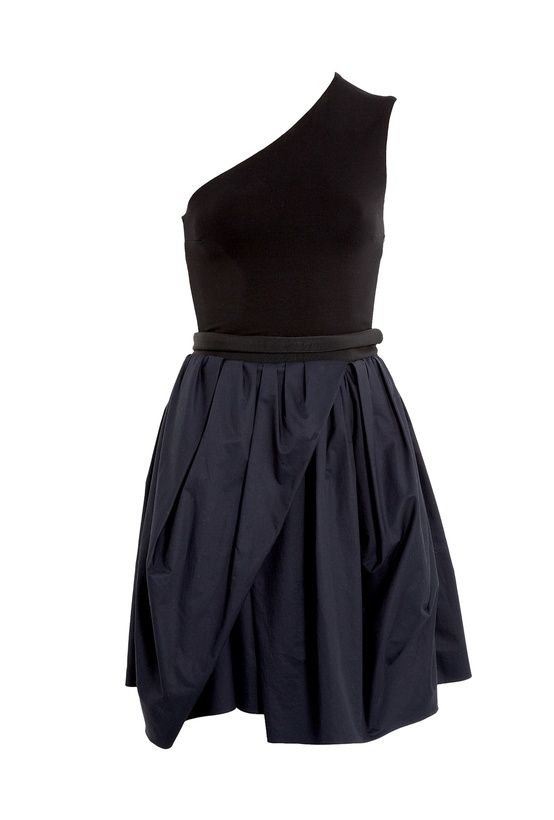 [I love the draping detail on the bottom of
this dress
]
How do you feel about the navy and blue color combination? Any other "faux pas" color combinations that you love?