I consider myself a somewhat crafty person. When I was little I was always making something -- whether it was a little cloth doll or a swing in the woods out of seashells (yes, that actually happened) I was always creating something.
As I've gotten older, it's been harder to find the time to get crafty, which is honestly kind of sad. However, the following project is so easy, it'd be hard NOT to find time to complete it! Not to mention, I'm pretty sure it's going to be a bit more useful than a seashell swing in the woods.
First, go out and buy yourself some paintbrushes, paints (I used acrylic), and some canvas. As soon as those supplies go into your basket, you will be amazed at the art ideas that rush into your mind!
I also purchased some letter stickers, because I decided to put a quote onto my canvas.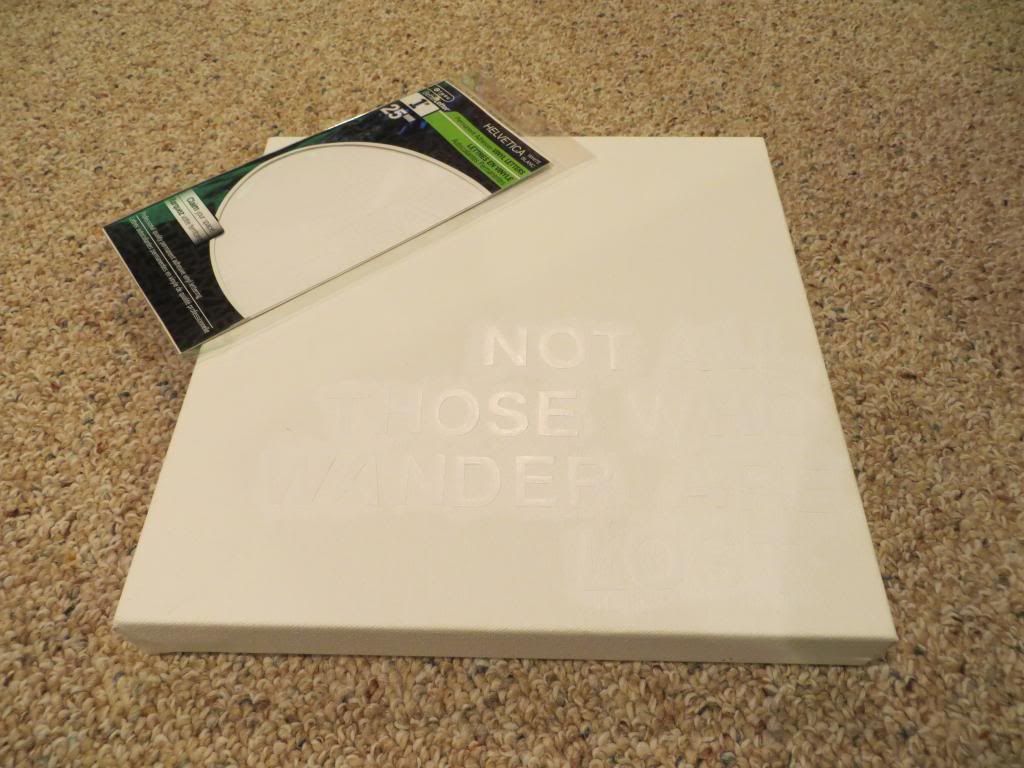 It's difficult to see in those pictures, but the quote is "Not all those who wander are lost." Initially, when I was trying to figure out what to paint over letters, I wanted to do a scene. I was thinking an abstract picture of the Eiffel Tower. Buuuut I decided that was a bit ambitious for my first painting, so I chose to do a simple color gradient (ombre!!) of gray-ish blue.
I painted right over the sticker letters, and let the paint dry for a full 24 hours. The next step was the most exciting ... I got to peel off the letters!
The letters peeled off extremely easily. Now, I could have just called it a day after I peeled off the letters. But I decided that the white letters looked too harsh against the gray-ish blue. So I filled them in with a very light gray paint.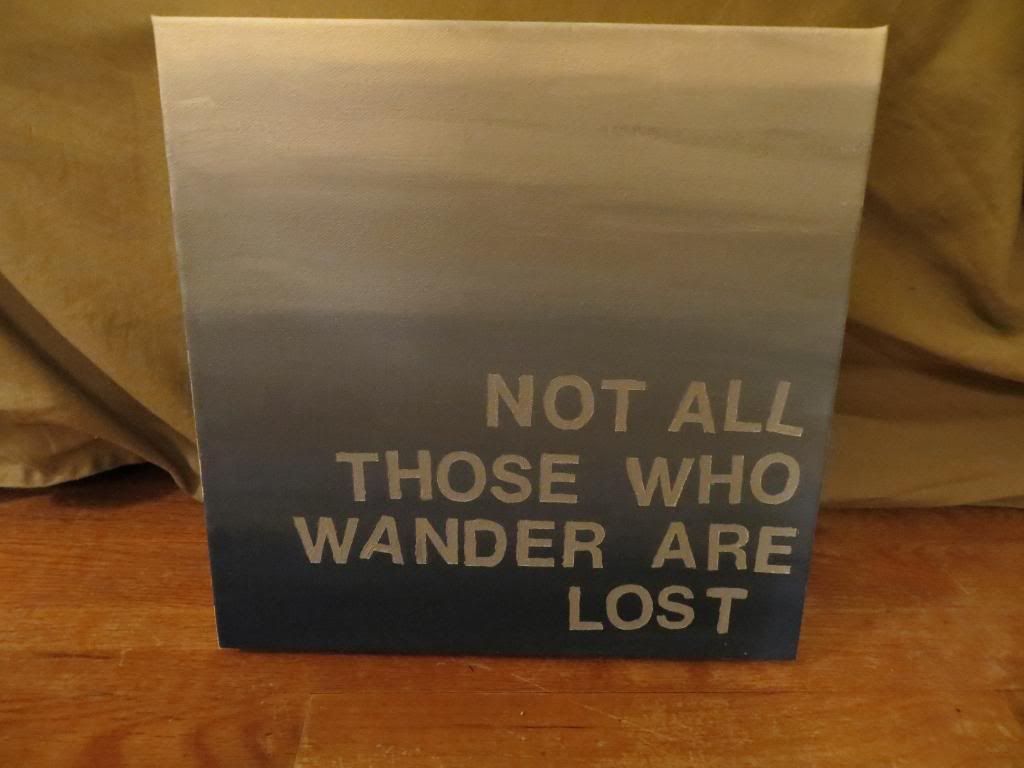 And ta-da!! The masterpiece is complete.
What do you think of this art project? Would you hang something like this in your home? Will you give this project a try?