I am a huge fan of Asian cuisine; Japanese, Chinese, Thai - you name it, I love it! So, when I heard from a friend about her experience with pho, which is Vietnamese, I knew I had to try it. I did a bit of Google-ing and realized there was a pho restaurant in just one town over - Pho Vietnam! It was fate!!
The restaurant itself is in a small shopping strip in Danbury. If I wasn't looking for it, I would have missed it! The outside of the restaurant struck me as "blah" but I stepped inside I was pleasantly surprised. The restaurant is TINY! I'm pretty sure they can't sit more than 40 people at the same time. But I loved that aspect - made the room feel so cozy and more like home. Also, I loved the ceiling inside (don't tell me I'm the only one who looks at the ceilings of places??).
The restaurant does not serve alcohol, but they do allow you to bring your own! And luckily there is a package store about 10 feet away from the front door!
What's a dinner out without a couple appetizers? First, my date and I tried the Vietnamese Egg Rolls, also known as Cha Gio. They consisted of ground pork, crab meat, and wood eared mushrooms. They were served with a nuoc mam dipping sauce (which, to me, was like a sweet vinegar). They were delicious! They were super crispy and served piping hot!
We then decided to try a "lighter" appetizer, and went for the Spring Rolls, or Goi Cuon. Which were stuffed with poached shrimp, pork, bean sprouts, mint, cilantro, carrots, rice noodles, and lettuce. These were just as yummy, and were devoured in minutes.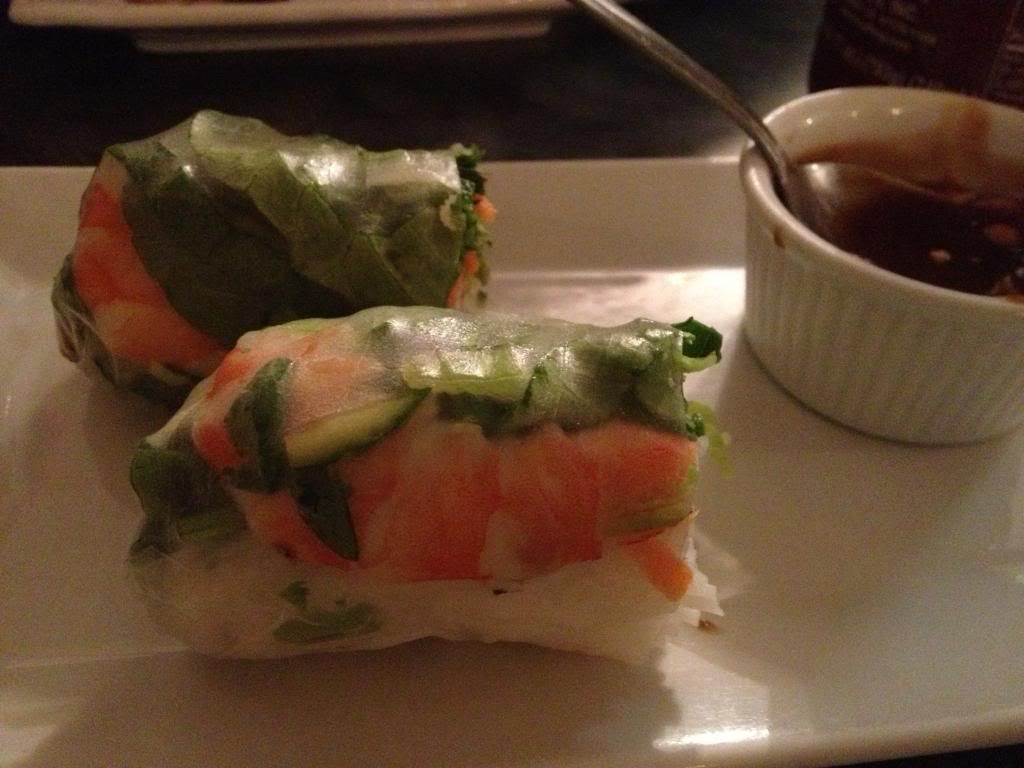 Onto the main entree! Up first - The Pho Shore! It consisted of shrimp, calamari, and fish balls! I'm not exactly sure what fish balls are, but they were mighty tasty! There was so much seafood in that bowl! It was all cooked perfectly. The flavors were amazing. I love the herbs they used in the pho, and the broth (plus the few squirts of Sriracha) warmed me right up!
My date and I also ordered The Pho Sizzle, which was marinated grilled steak on top of pho. I'm not a huge fan of red meat, but I still found this one so delicious, which I think says a lot!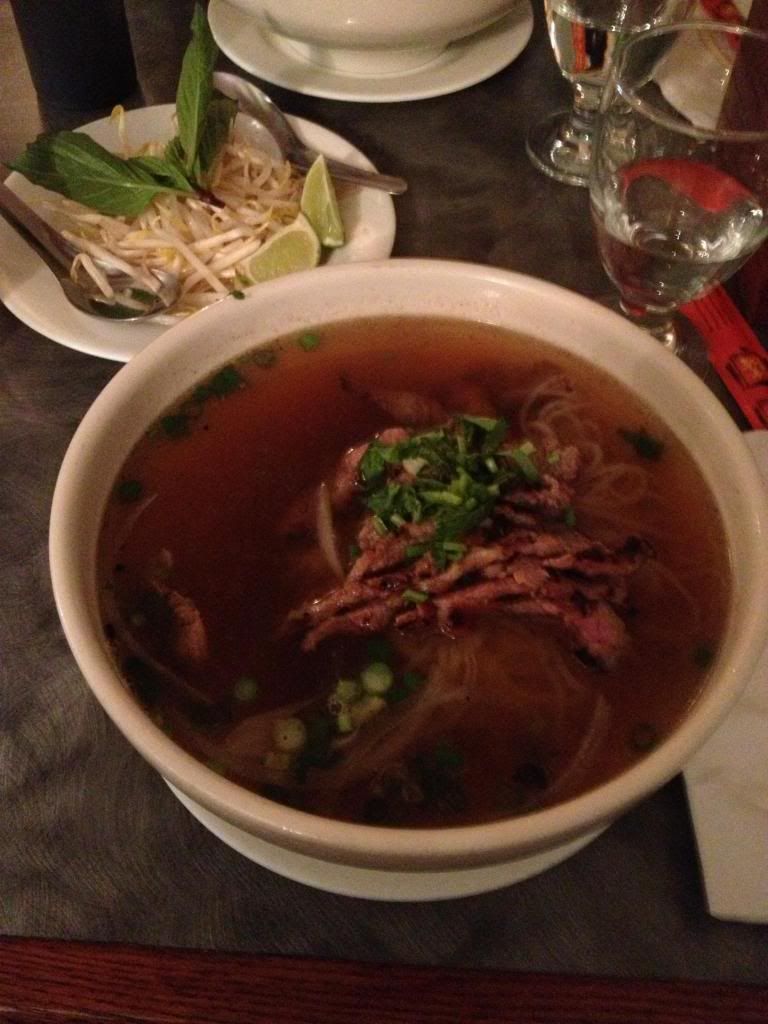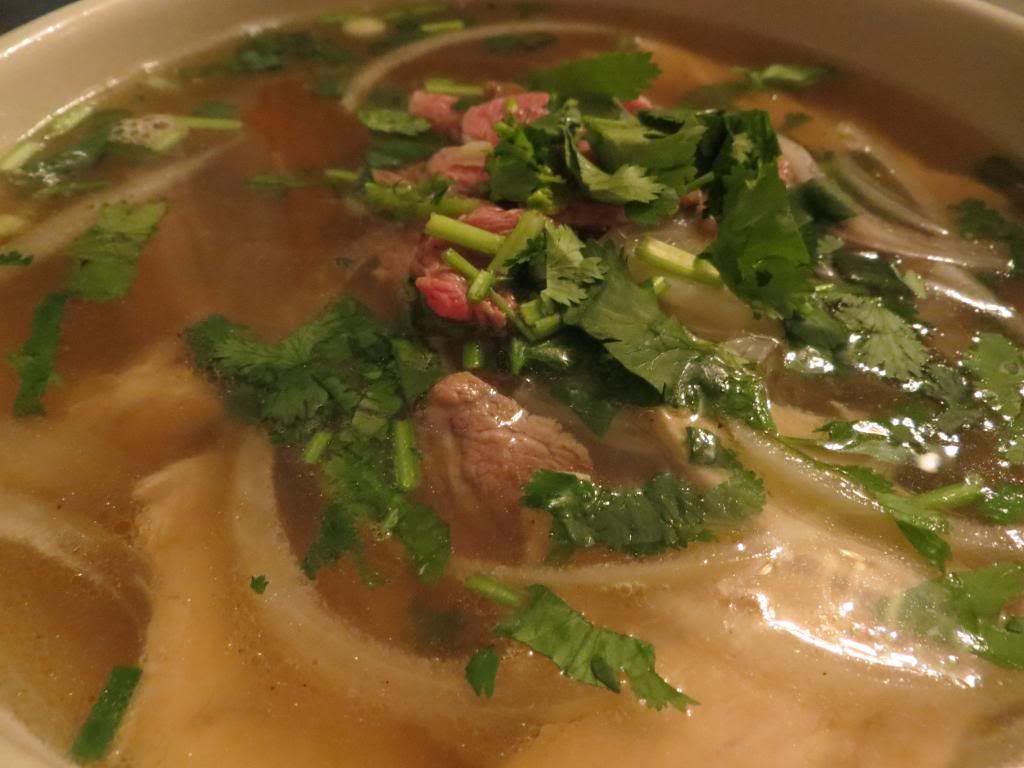 [Pho looking good in a close-up]
Every bowl of pho is served with some fresh bean sprouts, Vietnamese basil, and lime on the side - so you can jazz up your pho! Of course, I added it ALL. I love how these fresh ingredients gave some crunch and sweetness to the pho.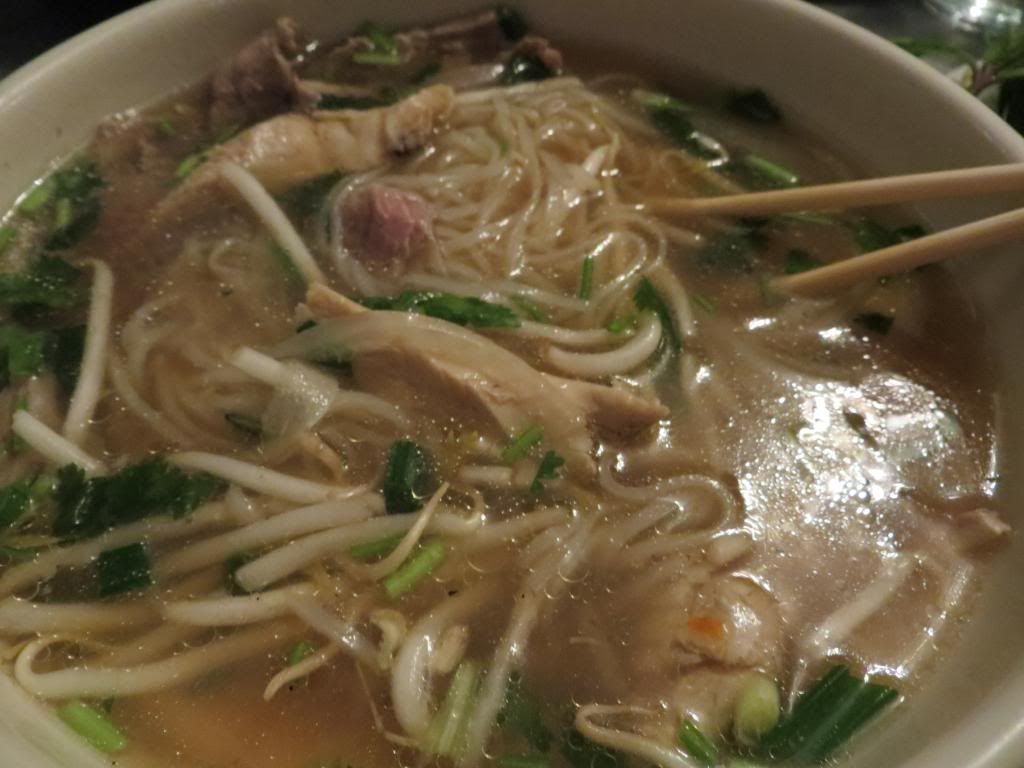 [Don't worry - you get a spoon along with the chopsticks]
Of course I had to try a main course other than pho, so my date and I went with the Vietnamese Pork Chop also known as Com Heo Nuong. It was a grilled lemongrass pork chop over jasmine rice and fried eggs.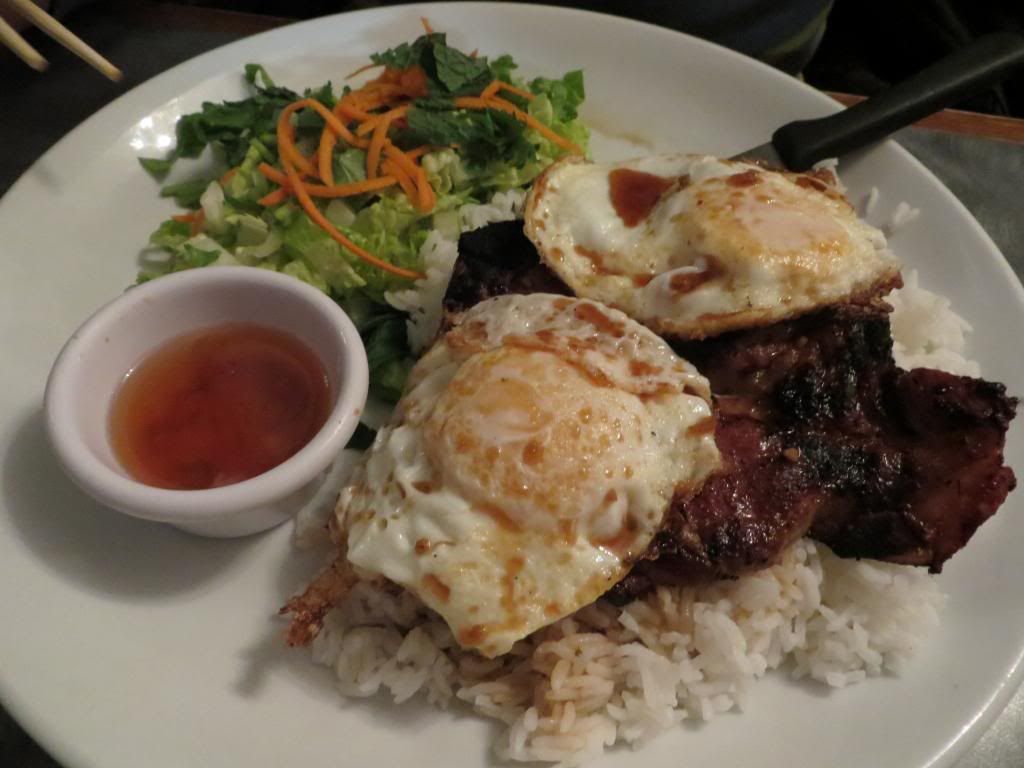 The pork chop was cooked to perfection and the sauce that they used over it was seriously addicting. I must have more!! And who doesn't love fried eggs over their meat?? If you haven't tried it - you're missing out.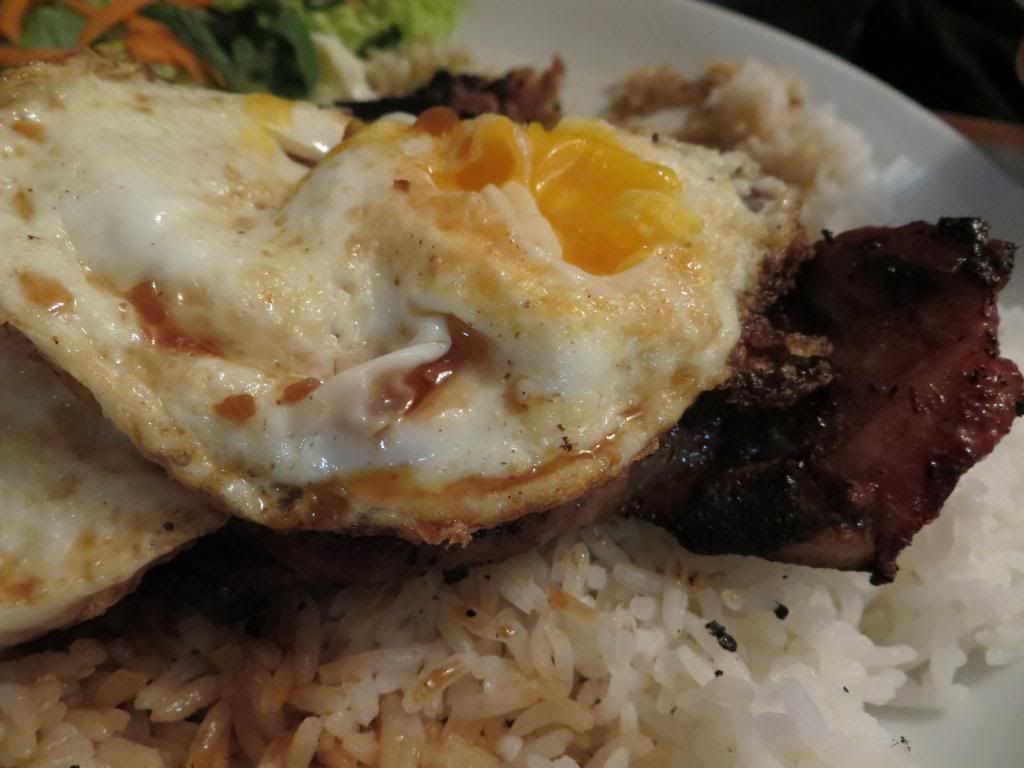 Overall, it was a great experience and I will definitely be making regular appearances at Pho Vietnam.