I'm not exactly sure when military style clothes became fashionable, but I DO know that I purchased a pair of (very subtle) camo skinnies from Gap a few years back and I've been hooked ever since. Now I am craving everything military. Of course, use your own discretion when wearing this trend...you don't want to look like you're about to go into battle, ya know? I wouldn't recommend wearing more than one "military inspired" piece at a time, but whatever floats your boat! Now, lets get to my favorite pieces...HOOAH! (Army talk).
[This
cape-style coat
is the perfect army green - and check out that gold hardware!]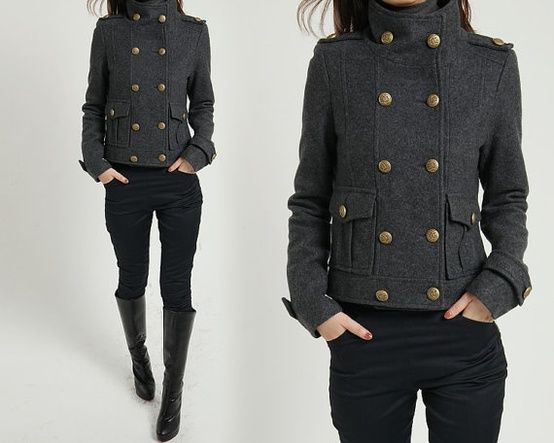 [Love the double-breasted row of gold buttons, as well as the high collar on
this jacket
]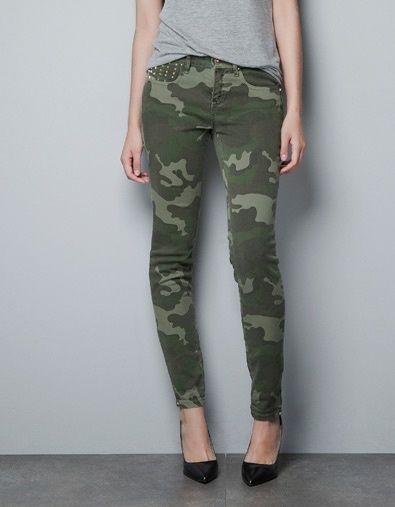 [See?
Camo pants
can be girly and cute! Love the stud-detail at the pocket too]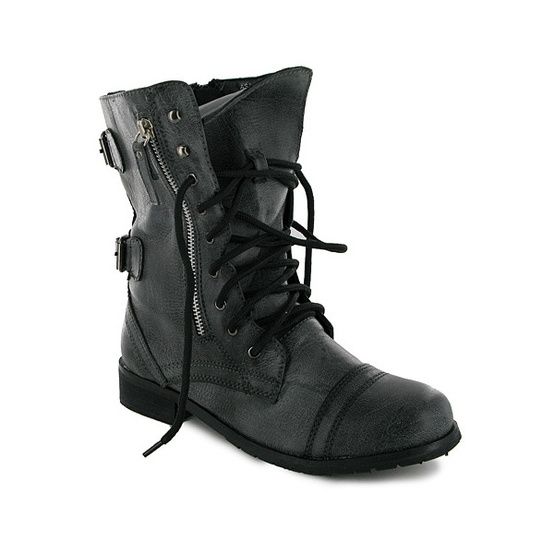 [I'm pretty sure that if you were to slip
these bad boys
on, you'd feel like a total bad ass]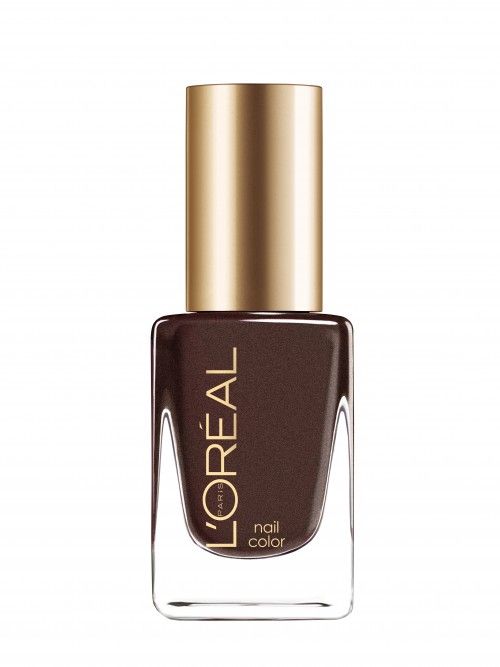 [L'Oreal's Brit Invasion - A greenish, brownish, goldish nail polish that I'm currently obsessed with. This picture does NO justice]
Are you liking the military trend? Which is your favorite way to show off this military trend?