I've always gravitated towards plaids and flannels. The pattern gives off a masculine vibe but it's so versatile in that you can easily make it girly with some strategized styling or some accessories. Currently I'm craving something in tartan - I realize that it's a fabric traditionally used for Scottish kilts, but I want something a bit more wearable.
I love how Emma Watson has taken a fabric normally seen on the Brauny man and has turned it into such a girly, fun frock!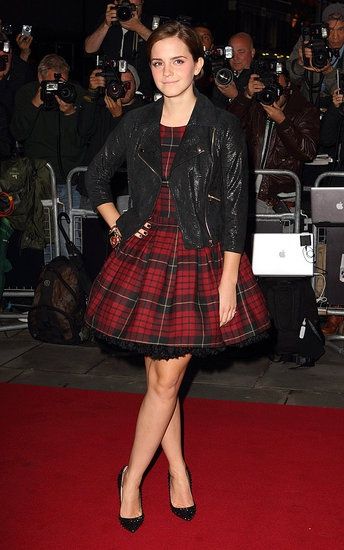 And for all you men out there - don't feel left out! Check out these amazing Tartan pants, and with those crazy red socks - I'm obsessed!
If you think a tartan dress is too intense, how about a skirt? Bringing back the good 'ol days of the kilt.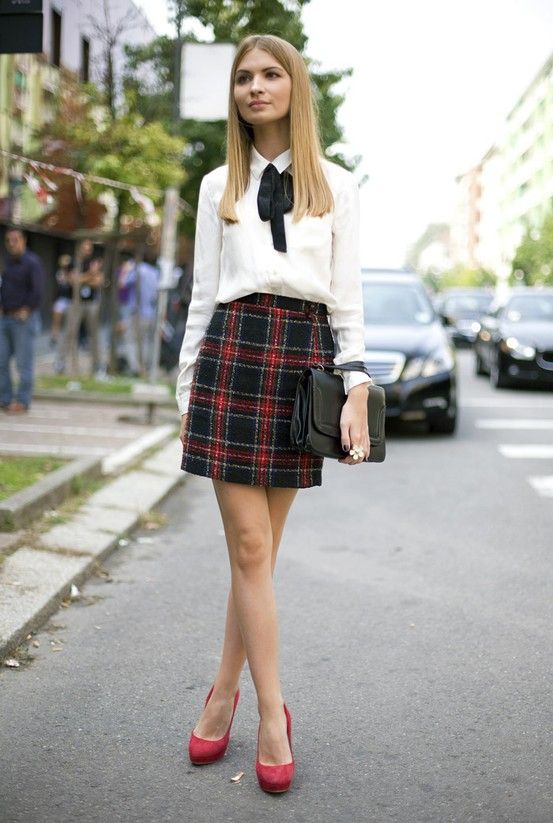 Below are the pieces that have found their way onto my Christmas wish-list (ugh yes I'm guilty of already putting one together - I'm well prepared!!)
[Up for this challenge? Tartan nails!]
Are you a fan of tartan as well? What items have made their way onto your wish-list this holiday season?