This recipe (if you can even call it that) is my go-to when I come home absolutely ravenous after a long day at work. It's warm, delicious, healthy and involves dipping! (All my favorite foods do.)
First, get a sweet potato and peel it! Slice it into thin disks (approximately 1/8 of an inch thick) and lay them out on a baking sheet.
Spray with olive oil, then sprinkle with salt and pepper to taste. You could definitely use any seasoning you want. I've tried garlic (delicious) and cinnamon, if you're in the mood for sweet rather than savory.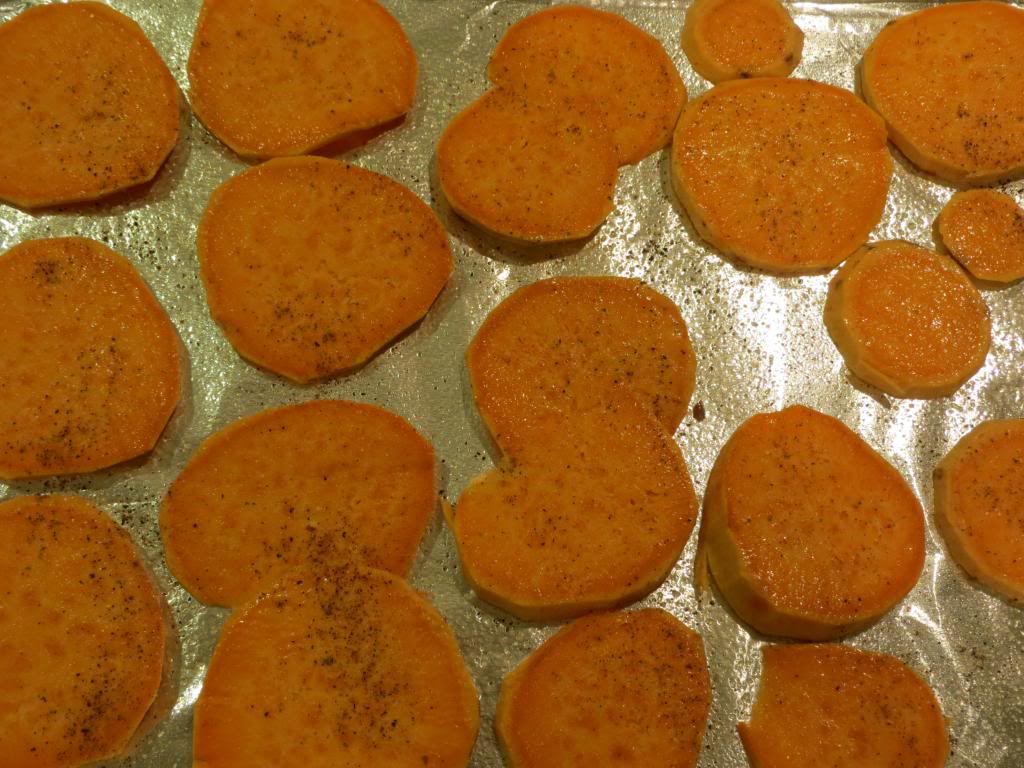 Bake at 350 degrees for 15 minutes. Remove the pan and flip the chips, just so they brown evenly on both sides. Bake for another 15 minutes, or until the chips are a little bit brown. I like mine a little crispier on the edge, so I usually let them get a little bit darker.
Remove from the oven and they are ready to enjoy! My favorite dips are plain greek yogurt (tastes exactly like sour cream) and ketchup! I also love honey mustard.
Do you ever make sweet potato chips at home? Is your recipe similar to this one? What are your favorite dips??