I was cleaning out my closet today (sooo out of character for me) and while refolding a shelf of t-shirts I found the most crumpled, wrinkled t-shirt EVER. Like, this thing was heinous. I tossed it into my "donate" pile without a second thought. But then - I remembered one of the first pins I ever pinned and knew that it was meant to be. If you love scarves like I do, then this is the perfect (under 10 minute) craft. All you need is an old t-shirt and a pair of scissors!
[I told you it was wrinkly]
Cut across the entire t-shirt, right below where the armpits are.
Cut the bottom third of the t-shirt into strips, then pull on each strip. You can see the difference below of the pulled strips (on the left) and the not yet pulled strips (on the right).
Once all your strips are pulled, pop that bad boy on! See?? I told you it was easy!! And super cute. This scarf would be great during the warmer months as well! (Summer scarf wooooohhh!)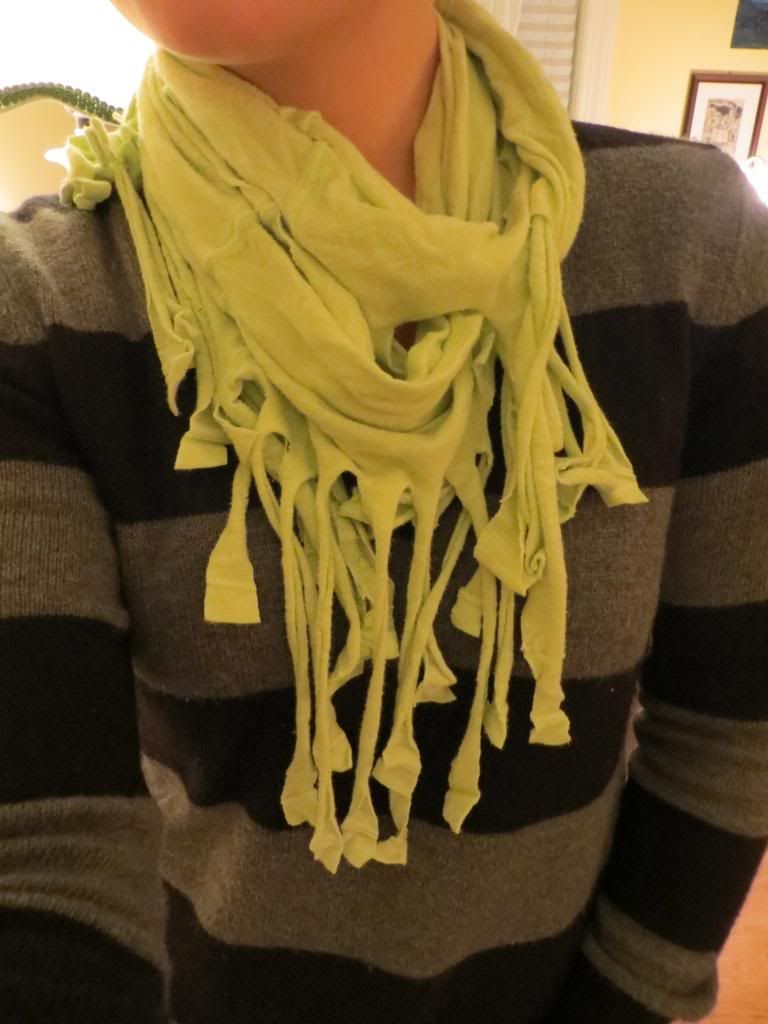 How often do you actually complete the crafts you pin?