Okay ladies. Lets talk primer. Do you use it? I started using the miracle product a couple years ago. My mom received a Bare Minerals starter kit, and in it was a small tube of their primer. We dabbed some onto our fingertips, and rubbed the product into the backs of our hands.
It absorbed almost instantly and left the skin feeling so soft and smooth. I was hooked from that point on.
Primer is the product that I put on after my moisturizer has been absorbed, but before I put on my foundation. It's great for helping your makeup stay in place, and blend evenly. It helps give your face a fresh, finished look.
I've tried my fair share of primers...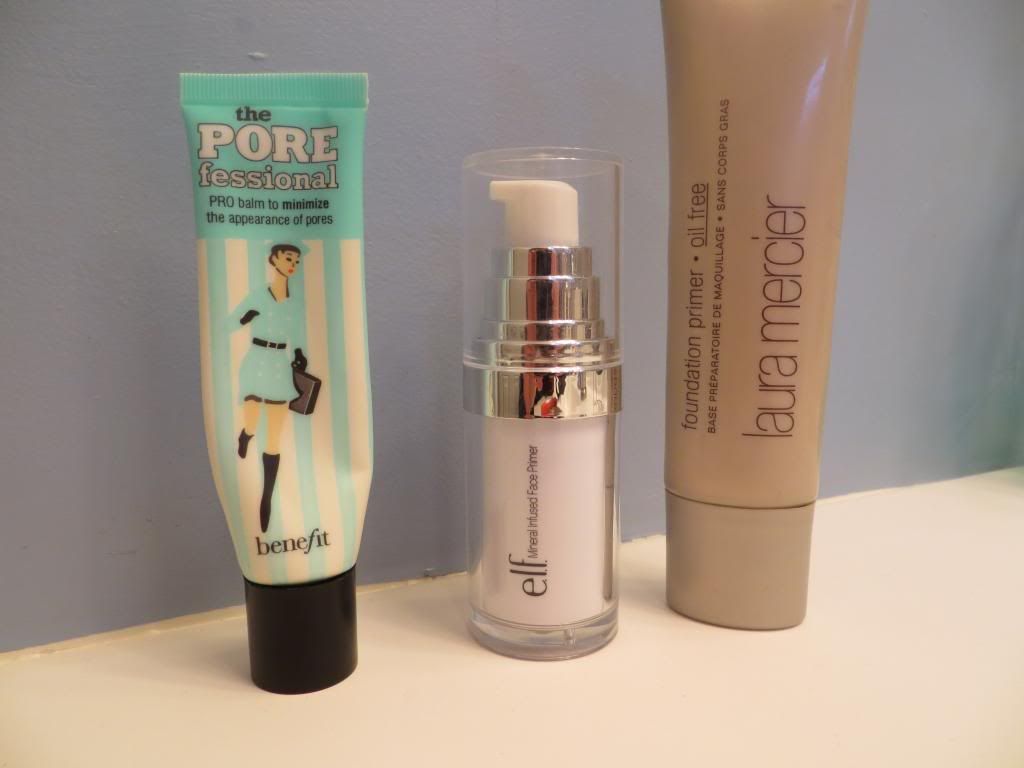 Some significantly more expensive than others *cough (laura mercier) cough*. They've all done their jobs well, however I was most impressed (out of the above) with e.l.f.'s brand! Which, ironically, was the cheapest! Hellooooo six bucks!
It works well on all skin types (oily, dry), it helps to reduce the appearance of fine lines and pores, and it makes the application of makeup oh so much easier.
I literally have nothing bad to say about this product, and I will be definitely buying it again.
Do you use primer? Do you have any products that you love and are inexpensive?