Birthdays in my house typically involve a chocolate cake of some sort. Actually, most holidays involve a chocolate cake. Really, an excuse to have chocolate cake, we will take it!
And so, when my mom's birthday rolled around on Monday I decided to make a home-made cake; always so much better than the mixes!
I followed this recipe and was pleasantly surprised to see that it involved Greek yogurt in the ingredients. I knew that this cake would be deliciously moist, with an added punch of protein!
I followed the recipe exactly. You'll see that the batter was extremely runny - similar to a brownie batter.
I let it bake for 1 hour and it turned out perfectly!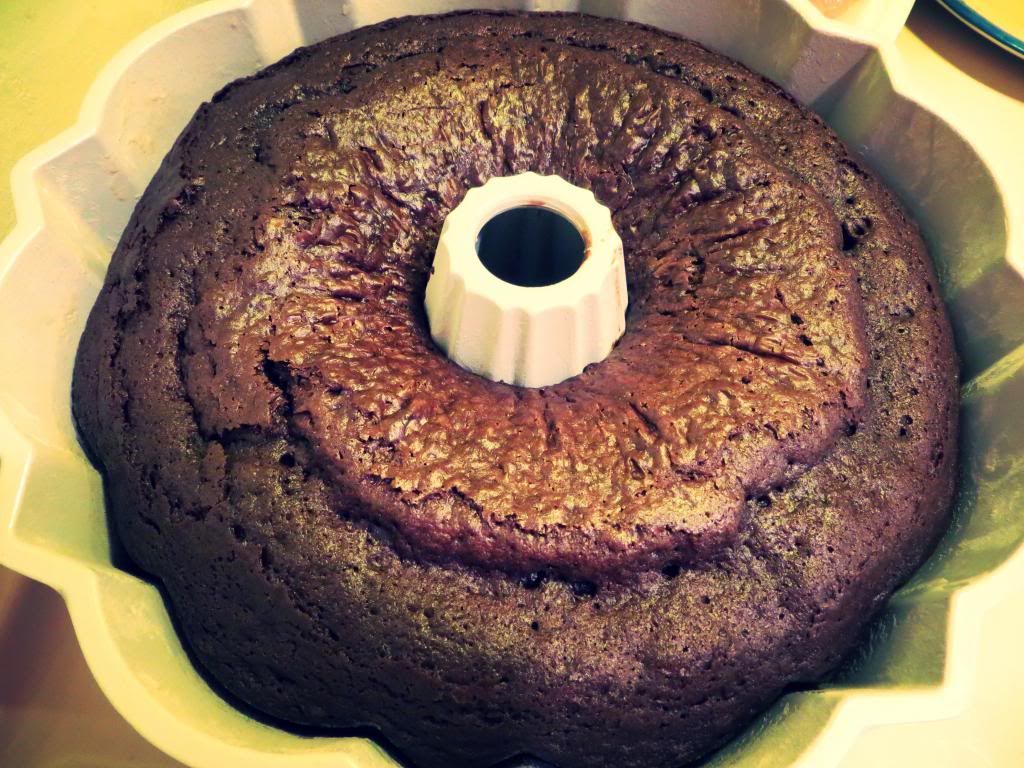 Since I don't have a huge sweet tooth, I opted out of the icing that the original recipe used. And instead I dusted on some powdered sugar.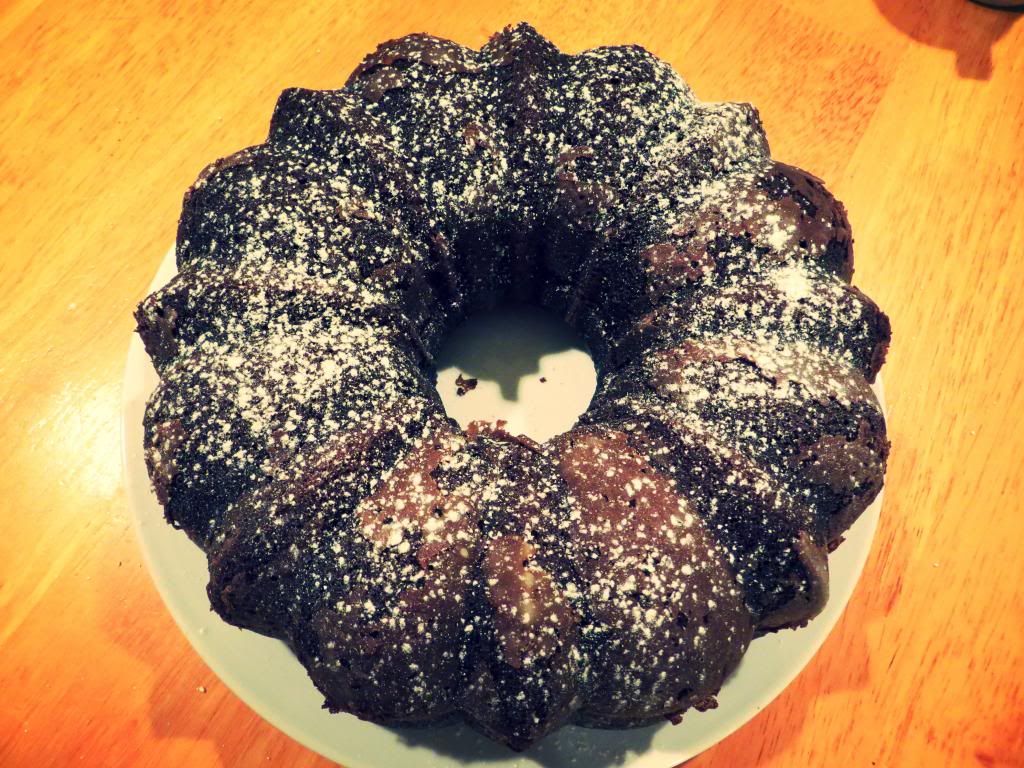 The cake was everything I hoped it would be - super chocolaty, rich, but not overly sweet!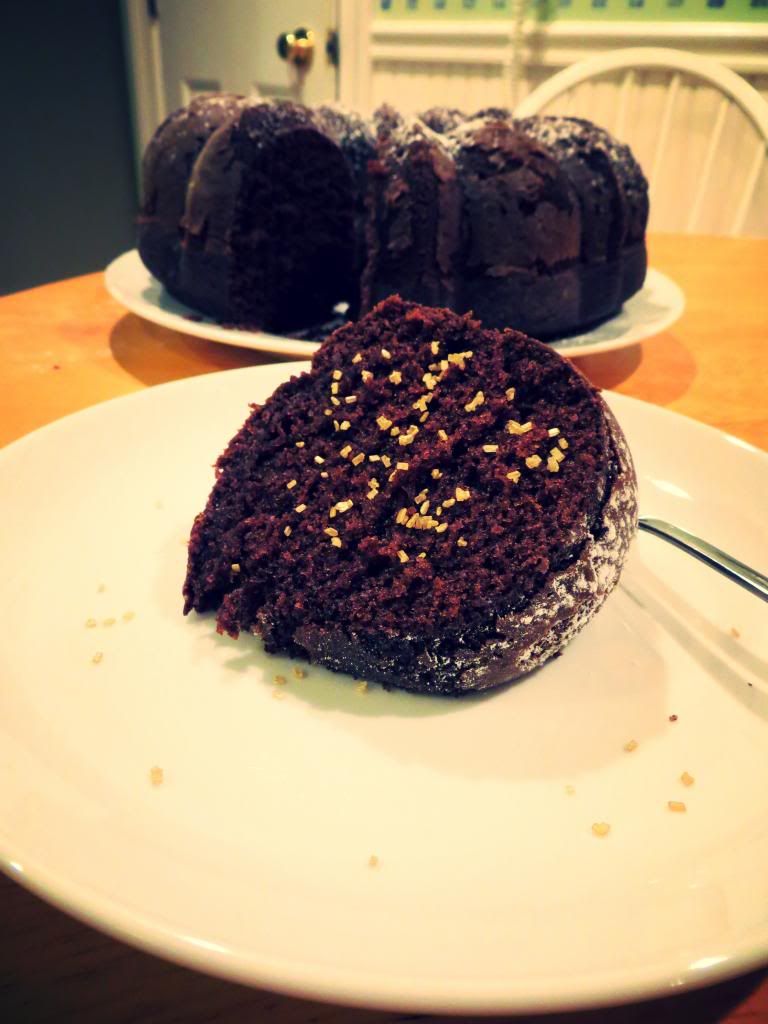 I added some gold sprinkles to my mom's slice because every birthday girl deserves some bling! Even if it is edible.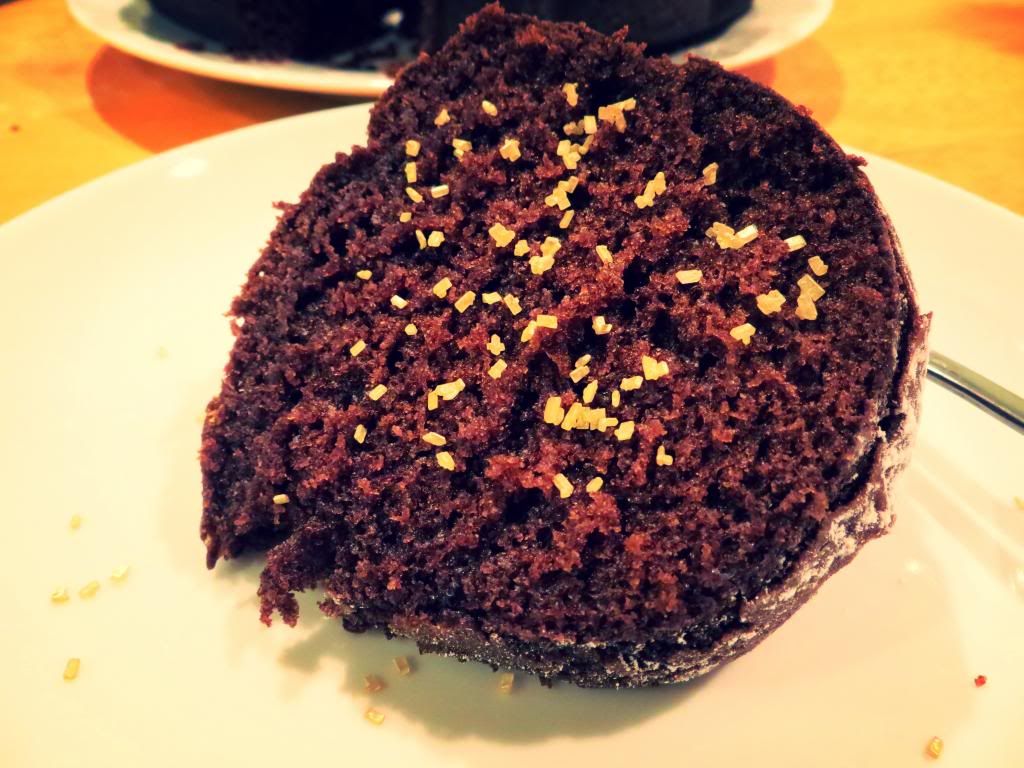 Do you have any birthday dessert traditions? Ever bake anything using yogurt? Please share your recipes!
P.S. Happy birthday (yesterday) Momma! Love you!