Years ago, while still living in my dorm room, whenever I came across a funny little picture or cartoon that made me smile, I would immediately print (or cut) it out and hang it up around my desk. No matter how silly or corny those little pictures were, they always brought a smile to my face while I was sitting at my desk "doing homework."
Now that I no longer live in a 8 x 8 cement cube, it was time to upgrade my favorite cartoons to a more grown up medium.
Using cartoons from two of my favorite artists, Natalie Dee and Marc Johns, and using a very popular pin on Pinterest, I created two adorable mugs.
I purchased the plain white mugs from T.J. Maxx for just $1 each!
I used an industrial strength Sharpie marker, I just drew straight on the mug. After drawing your design, throw the mugs in the oven at 350 degrees Fahrenheit, for about 30 minutes.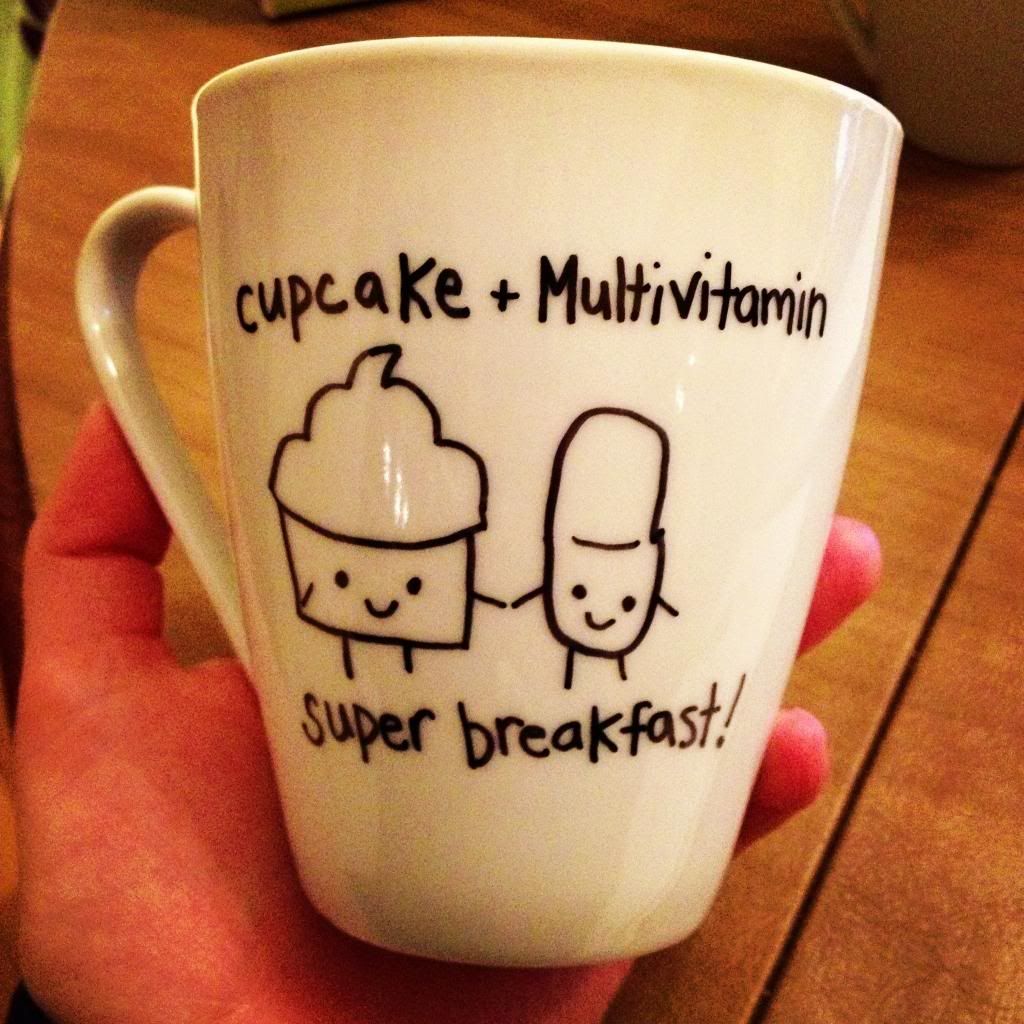 I'm so happy with how my mugs turned out. They are a great (and grown up) reminder of the small paper clippings that used to make me so happy in college.
How do you integrate what made you happy as a youngin' into your adult life?